Copy Theme Options from Free
Step 1 – In the free theme, click on the Theme Options Link under Appearance in the WP Admin Panel.
Step 2 – Click on the Import/Export tab of the theme options.
Step 3 – Under the Export section, click the "Copy Data" button to select all the code in the drop down and copy it.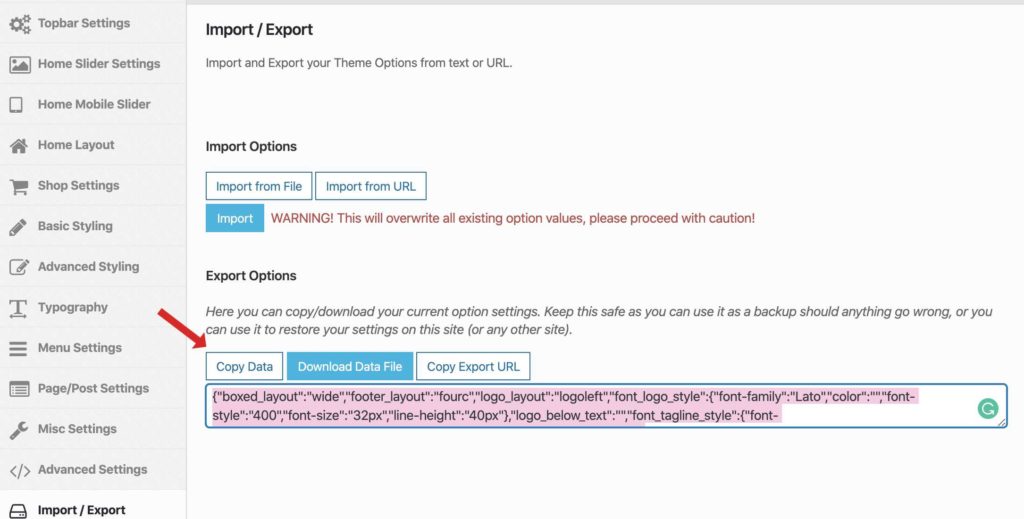 Install Premium and Import Theme Options into Premium
Step 4 – Install and Activate Virtue Premium by following instructions here.
Step 5 – Navigate to the Theme Options Import/Export tab.
Step 6 – Under the Import section, click the "Import from File" button and paste the copied code into the dropdown box. Then click Import.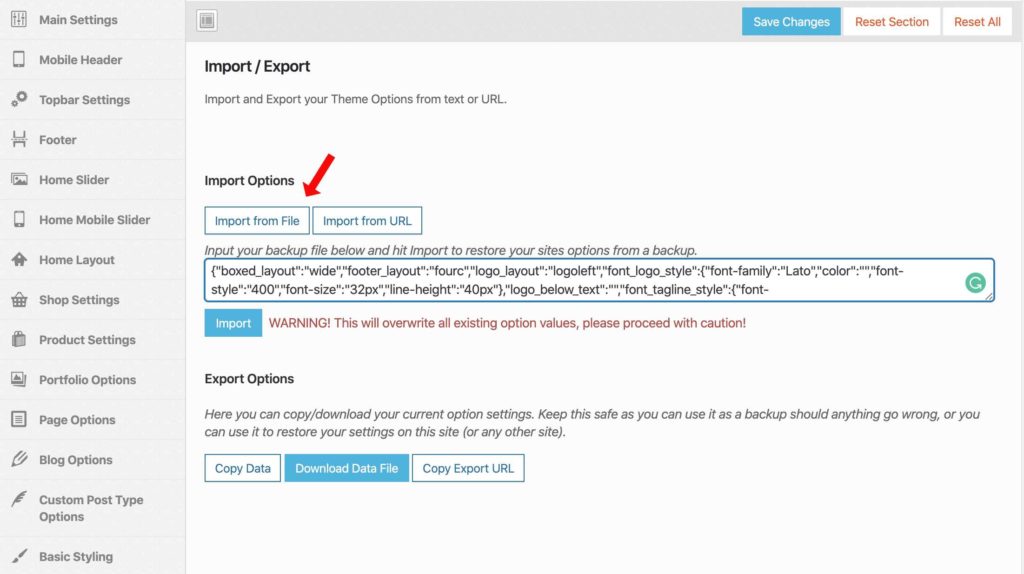 Update your Menu Location Assignments
Step 7 – Navigate to Appearance > Menus from your WP Admin Panel.
Step 8 – Choose a menu and assign it to the appropriate location.