Creating a Portfolio Post
To create a new post go to your wordpress admin >> Portfolio and click the new portfolio post button.
You will see a page that looks like the one below.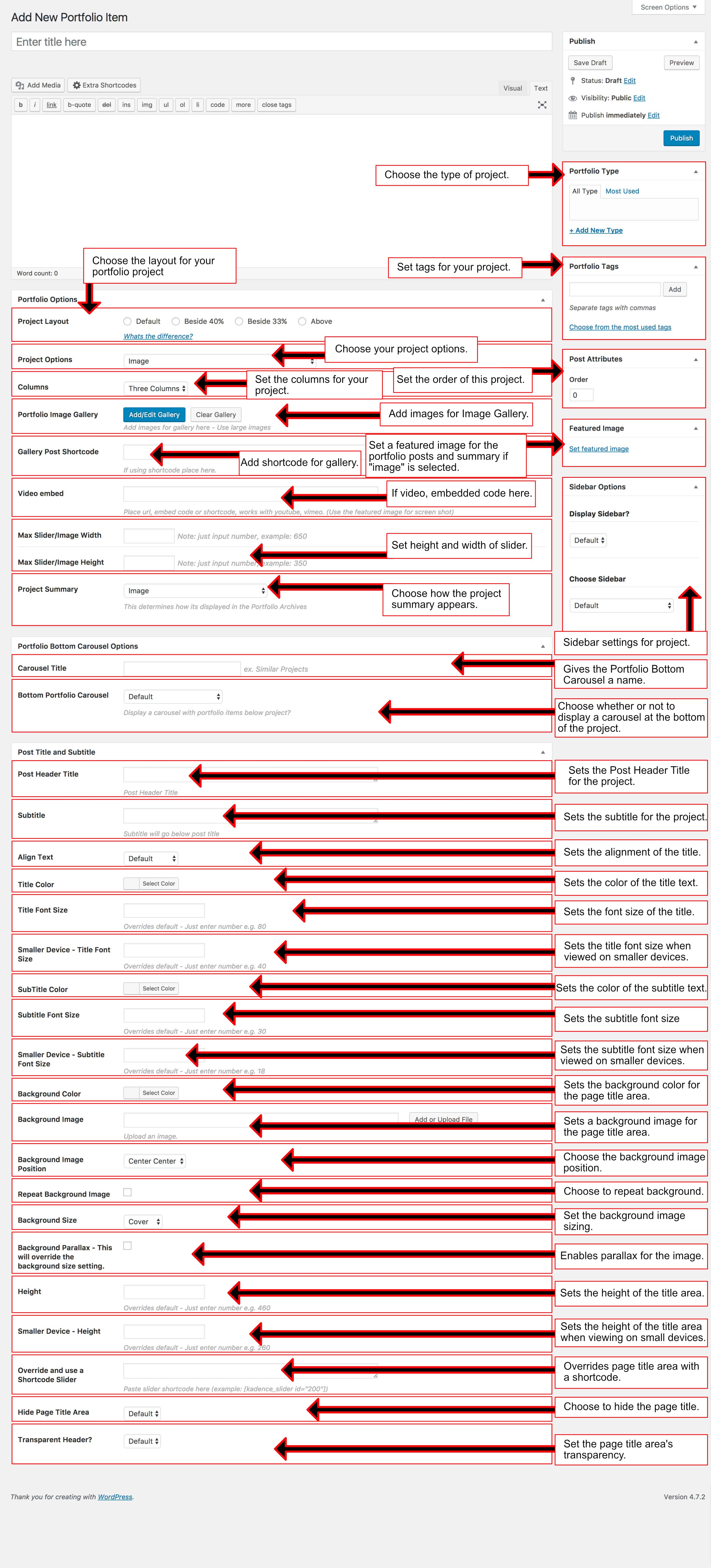 Portfolio Post Options
 Project Layout Examples:
Project Option Examples:
Be sure to use larger images (something like 1200x800px). If your images are too small they will not display properly. They must be at least the height of the max height.
Video Post
If choosing a video post use the video project box to place your iframe embed code. You should still set your featured image for widgets or portfolio grid pages

Finding YouTube and Vimeo embed codes
Form the view source, click the share button and copy the iframe code.
Youtube:

Vimeo: